Mount Hudson is an indie music project grounded in the acoustic traditions of American folk music with distinctly modern pop sensibilities and an ever expanding sonic palette. Based out of Brooklyn, NY, Mount Hudson is the main musical vehicle for David Yim.
Yim is a long-time drummer who started playing during his angsty middle days, and in high school jumped between genres, from hardcore to jazz fusion. While he was a film student at NYU, Yim started writing songs in his dorm room with the acoustic guitar his mom gave him when he left his Massachusetts home. In New York, he experimented with different styles of production and performance: from Autotune-smothered Postal Service-esque productions to singing in a bluesy bar-rock band.
He finally found his voice in the world of folk. The simple chords and soft melodies were a welcome texture for the fledgling singer, and the timelessness of the sound let the lyrics of the songs bloom at their own pace. Folk was also the most practical direction for a New Yorker: a soft acoustic guitar wouldn't bother neighbors or roommates. Yim spent several years as the drummer for the band Deb Oh and the Cavaliers, before he decided it was time to get back to his own music.
He released Mount Hudson's four-track debut EP, Sad and Silly, in 2016. Sad and Silly was a homegrown affair. Yim worked with friends in Manhattan and the Catskills. With the record finally out in the world, Yim was eager to keep the momentum going. He went back to songs he'd demoed years earlier, and with a more mature ear, developed them into pieces that could age with him. In November 2018, Yim will release a new Mount Hudson single, "Write a Book." With former Converse Rubber Tracks producer and engineer Aaron Bastinelli at the helm, the Mount Hudson team knew that they wanted something bigger and bolder, but with the same warm, roots style that has come to define the Mount Hudson sound.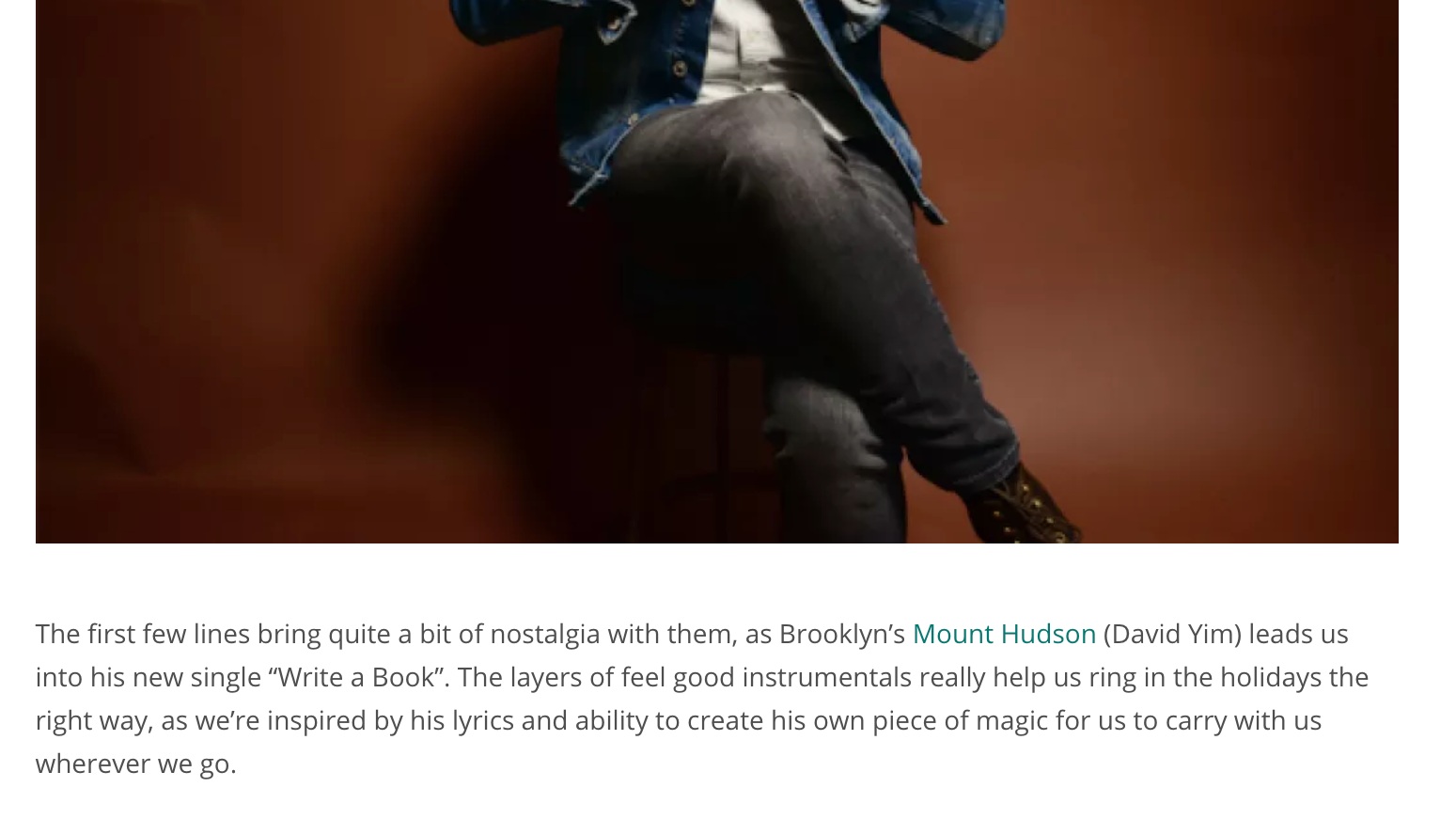 "We're inspired by his lyrics and ability to create his own piece of magic for us to carry with us wherever we go."